Nice Simon ?
Interview registered in Miami, and presented by Dessalines Joachim
INTRO.
Nice Simon
Hi Dessalines
and I salute everyone who watch me at this moment
my name is Nice Simon
Dessalines
Today ,it is a great pleasure to talk to you in order to attend my objectif which is to tell a lot more people about you and make them know you much better and every little thing about you as a super star
Q1-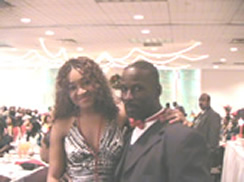 question 1
Dessalines Can you elaborate more on Who you are. where you from, on
even on your personality for our spectators to know many more things about you ?
Nice simon
I came from the SIMON 'S family at the northen county side of Haity,specifically a town
name Lymbee a few miles away from Cap Haitian . where I did My primary classes and part of my secondary classes
at a school names Regina Sunta. Then I have moved to Port Au Prince where I
finished my secondary classes at the institute of Roger Anglade .I did four years at
the Faculty of Civil Engeneer (Kiskeya) and two years at Etnology where I Learn sociology
Dessalines
This is an information that not too many people was aware of it. Because they normally
look at you as a Super Star instead of a Professional or what ?
Nice simon
Even before I became a Movie Star,I always want to be a professional and a very
well educated person
Dessalines
But most of the poeple always beleive that , by being a professional,some one could
easily do much better things and attend his or her goal quicker. But why are-you making
that choice of being a Star or are you dropping your professional
career just to be a Star ?
Nice Simon
I'am potentially prepared to do both without any trouble at all