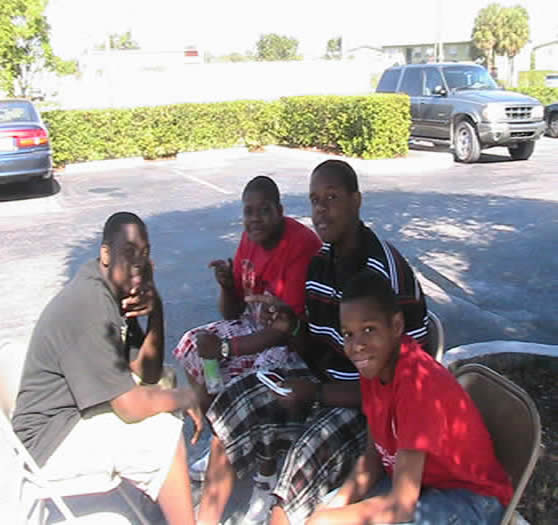 I started to go back to Haiti in 2001 and soon after, I witness the first political riot that drove
Gonaives to its path of destruction and its moment of shame. Gonaives became the unforgetable city on Earth where for some people it seem to be normal to do "The abnormal".
The Hurricane of 2004, Cyclone Jeanne made its worst and Gonaives became a country where no one would accept it as his identity. The impact of these catastrophes was so terrible ,it drove gonaives, its people, its view to a destructive society.Where Gonaivians live with
no stability,poor investment, lack of education etcEven today again we are still paying for those
consequences and the needs are so enormous that I feel that my life is worth nothing unless i try to make a difference in bringing the PEOPLE of Gonaives together.
BETTER COMMUNITY IS OUR PRIORITY ONE.
Our vision dictates us to Civically educate our kids and to better organize our society while investing in our talented kids.And that 's why we are putting together this organization
SHARE which stand for " Societe Haitienne Artistique Rehabilitation Enfantine."
DOOM CITY - YouTube