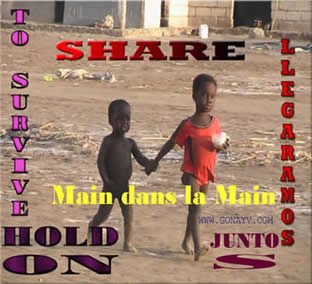 We support all the organizations registered to serve the
city of Gonaives and its people. And no matter what their
visons or goals are,If we VOLUNTERLY choose to
help,the Gonaivians , let us concentrate in PROGRAMS
that will
facilitate us to Civically Educate our Citizen
,and programs that will also help us create a
better society. We will be, all, surprise to see the impact
of that vision
only in the next ten Years.
I beleive, Gonaives has such a political strengh in the
national affaires of
Haiti,since after 1986, every single president of the country
, some how has a connection with Gonaives. Then for me
,Gonaives is the root of Haiti's POLITICAL and SOCIAL
change.
If we want to make a difference, we have to start solving
these issues from the buttom up.
And the best place to start
is
GONAIVES.