SUNRISE MEDICAL
CENTER
5211 N.E. 2nd AVE
MIAMI FL
PHONE- 305-751-1293
Dr : Joseph Joachim Benoit
Type : Medicine Generale
Experience : 33 years of Experience practicing Med
Generale for Kids and Adults
in providing the best Qalityof Family care .
Service : We serve our patients as needed
by appointment or reservation
Office Time : Monday- Friday
From 9:00AM-5:00PM
Saturday: 9:00to 1:00PM
Service Type : We do all necessary test
Reference Your best care is our #1 priority,we refer you
To our highly qualify Thechnicians and
Specialists to offer you the care you
deserve or need.
Staff REGISTERED AND QUALIFIED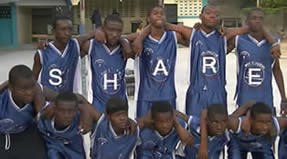 SOCIETE HAITIENNE ARTISTIQUE REHABILITATION ENFANTINE
EVERYTHING ABOUT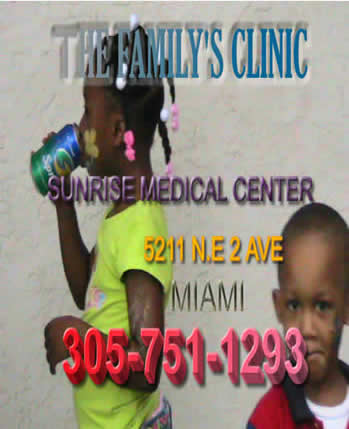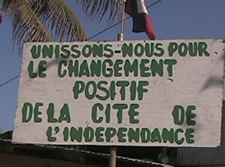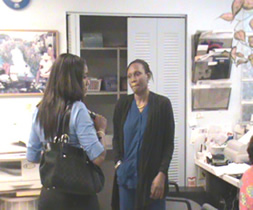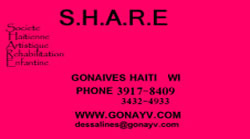 Our main goal is to positivly promote the City
of Gonaives ,to connect GONAIVIANS around the
world. And to create a society where our children are being Civicly educated
and our community leaders are being empowered.
We need people like you.
Contact us at :
Phone-786-326-7607
305-891-8434
305-776-2186